Palm Springs and its sibling cities in the Coachella Valley collectively serve as one of the top destinations for vacationers in the Western United States. Considering its long history as a playground for the Hollywood elite, its extensive architectural lineage, and an endless array of upscale recreational and dining options, it's no wonder that Palm Springs is one of the most popular escapes for travelers in the United States.

With that in mind, one could deduce it's an ideal location to invest in an income-generating short-term vacation rental property. Unsurprisingly, those short-term rentals prove a bit more challenging to come by. Additionally, vacation rentals in the Coachella Valley are by no means a slam dunk proposition. Depending on the individual municipality, Airbnb-type arrangements are either tightly controlled or outright prohibited. To confuse the matter even further, each city has its own specific rules governing short-term vacation rentals (STVR), which are less than 30 days.

Needless to say, if you want to get into the short-term rental business in the desert, there's a lot for an owner to navigate. However, for the enterprising and patient investor (or second homeowner), a vacation rental in Palm Springs can prove a lucrative endeavor. While it does require facing a few harsh realities about what you can and cannot do, let's examine exactly what Airbnb success looks like and how to make a vacation rental work for you in the Coachella Valley.
Short term vacation rentals in the Coachella Valley
Before jumping into the vacation rental business, let's identify the areas where your investment will prove lucrative and those with the potential to be a bust. In recent years, cities within the Coachella Valley have taken steps to curb or better regulate the prevalence of STVRs. Currently, Palm Springs is the only major destination that has embraced the STVR movement.

Overall, practically every city has issued or plans to issue strict moratoriums on STVRs within their jurisdictions. To be sure, these cities do allow STRVs but only in very narrow circumstances. For most, it's limited to homes located within an HOA and only if said HOA provides prior written approval for the arrangement. Some cities, such as Cathedral City and La Quinta, are attempting to eliminate STVRs altogether.

Case in point, La Quinta is only processing and approving new STVR permits for properties within their tourist and village commercial zones; therefore, if you want to invest in STVRs, you need to find a willing HOA to do so. As far as the destination cities in the Coachella Valley are concerned, this also leaves Palm Springs as the major play for those wanting to openly explore STVRs.
Short term vacation rentals in Palm Springs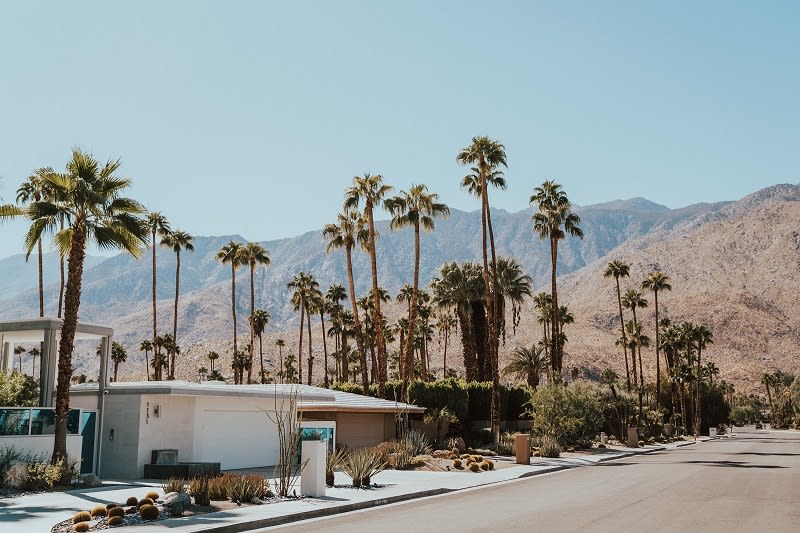 Given how famous Palm Springs is on its own, with its mid-century modern aesthetics and proximity to the top attractions in the Coachella Valley, it's an ideal location for an STVR. However, there are numerous rules and regulations to wade through on your way to successful STVR ownership. How numerous, you ask?

The Palm Springs ordinance spells out the city's STRV guidelines in approximately 7,500 words. Similar ordinances in Malibu and Los Angeles are explained in roughly 5,000 and 6,000 words, respectively. The more you can familiarize yourself with the regulations upfront, the more successful your rentals will be.

For starters, only single-family homes are eligible for short-term rentals. An owner is issued only one permit and can maintain only a single STVR at any given time. Business entities cannot register as an STVR. Suppose your home is located within an HOA, similar to other area cities. In that case, written approval from the HOA board is required showing the rental does not violate its covenants, conditions, and restrictions.

While there are no restrictions on the total number of days an STVR may be rented, there is a limit of no more than 32 rental contracts in a calendar year. However, an additional four agreements can occur during July, August, and September.

Palm Springs features some of the highest STVR fees in the area, including an STVR new registration fee of $944. The annual renewal fee is the same. Land use permits are a one-time fee of $399. The transient occupancy tax (effectively, a hotel tax) is 11.5%.

Again, it's essential to review the regulations before entering the STVR market for specific limitations, rules (including how to advertise your rental), and potential fines. Failing to register your STVR can result in a $5,000 penalty from the city. You can visit the City of Palm Springs for the complete ordinance and a summary FAQ.
Why seasonal rentals might prove a better investment
While the popularity of STVRs is undeniable, for an area such as Palm Springs and the broader Coachella Festivals, they may not prove the wisest investment. Of course, there are numerous events to capitalize on a short-term rental, like professional golf and tennis tournaments and the Coachella Festival among them.

However, for those looking to break into the passive income business, without the strict oversight an STVR involves, there is a silver lining - seasonal rentals. Seasonal rentals occur for more than 30 days, and they offer a strategic advantage for owners.

Above all else, seasonal rentals are not subject to the same scrutiny as their STVR counterparts. What amounts to a month-to-month rental, same as you might find in a multi-family community, seasonal rentals allow you to avoid the STVR fees and regulations. Additional benefits stem from the fact that Palm Springs is a popular destination for "snowbirds." Many of these multi-month vacationers prefer not to take on the ownership burden of a second home, but they won't balk at renting out a home for several months every year.

With the lower turnover, you'll incur fewer ancillary costs that often come with rental property - less maintenance, less cleaning, and you won't need to advertise as often. Although you might miss the additional income that stems from premium rental periods, you can make up for it with consistent, year-round business from repeat long-term renters.

Seasonal rentals also open up your business to more cities in the Coachella Valley, where fewer restrictions apply. You can even consider opting for a hybrid arrangement, where your property is available for a portion of the year as an STVR, and the remainder is used as a seasonal rental.
DIY versus hiring a property management team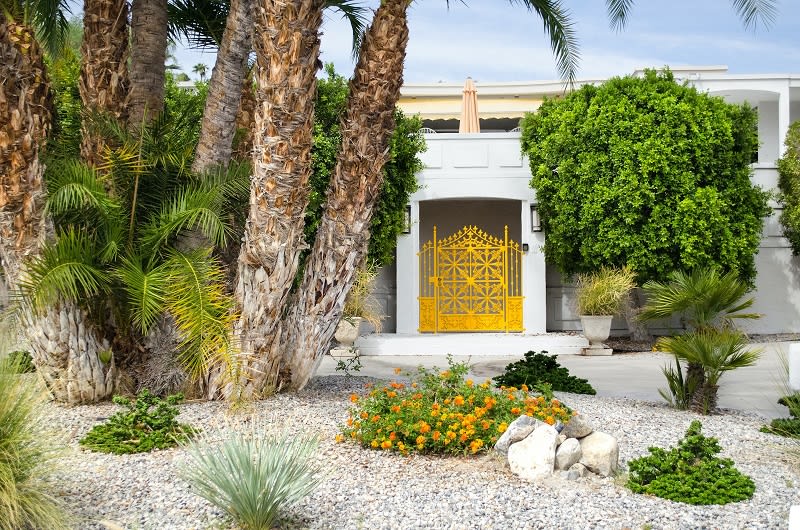 If the idea of owning a Palm Springs short-term or seasonal rental seems wonderful, but the thought of managing it feels like an overly complicated venture, there's always the option of hiring a third party to handle the finer points for you. Eschewing the free-for-all style that comes with a DIY operation like Airbnb, a highly specialized property management industry has risen from the growing demand for home rentals.

The majority of these groups offer end-to-end management services that closely resemble hotel or multi-family services. Standard services include:

◾ Local management teams
◾ 24/7 guest services and support
◾ Assistance in the listing, marketing, and advertising of your rental
◾ Cleaning, laundry, and maintenance services
◾ Facilitating bookings and payments
◾ Price optimization
◾ Guest screening and communication
◾ Concierge services
◾ Noise monitoring
◾ Stocking of household items for new renters

Many services assist owners in designing, staging, and photographing their rentals to help them draw interest and higher rental rates. Many will coordinate the sometimes arduous tasks of licensing and permitting, including automatically handling your permit renewal.

Perhaps their most undervalued service is to provide owners peace of mind. They help ease the natural concern of allowing total strangers into your home without you having to facilitate the exchange of keys or rental fees.

Of course, for such extensive third-party services, varying management fees are involved. Most companies will charge between a 15% and 20% commission fee per nightly rate or negotiate a flat monthly service fee. For others, it can be a combination of the two, plus setup fees or additional service costs. It can seem counterintuitive as these fees will eat into your rental income; however, with a third party coordinating every aspect of your rental, they ultimately will maximize your rental revenues with far greater efficiency.

If your goal is to grow a portfolio of viable rental properties across the Coachella Valley, -- or a rental property in every city, perhaps -- understanding the guidelines for each area and partnering with a viable management firm to handle the heavy lifting will not only ensure your rentals work for you but will guarantee they are a resounding success.
Ready to explore the best of Palm Springs real estate? Contact Scott Ehrens today to start your home buying journey. From investment homes in Old Las Palmas to those in Palm Desert or Rancho Mirage, allow Scott and his years of experience and expertise to be your guide to the Coachella Valley luxury real estate market.