Historic Tennis Club is a famous neighborhood on the west side of Palm Springs. The ritzy neighborhood is named after the Palm Springs Tennis Club, which was founded in 1937 and became famous thanks to the Hollywood stars who frequented the resort. Among those who came to play and party were Frank Sinatra, Dean Martin, Dinah Shore, and Lucille Ball.

The neighborhood that developed around the resort remains a Palm Springs luxury real estate hotspot. Besides elegant, luxurious homes, Historic Tennis Club is known for boutique hotels, posh shopping and restaurants, and its convenient proximity to downtown Palm Springs.

In terms of scenery, Historic Tennis Club borders Tahquitz Canyon and provides breathtaking views of the nearby San Jacinto Mountains. Residents have easy access to the desert, with trails for hiking, biking, or walking. The neighborhood is also just a short drive from the Palm Springs International Airport and the Palm Springs Aerial Tramway.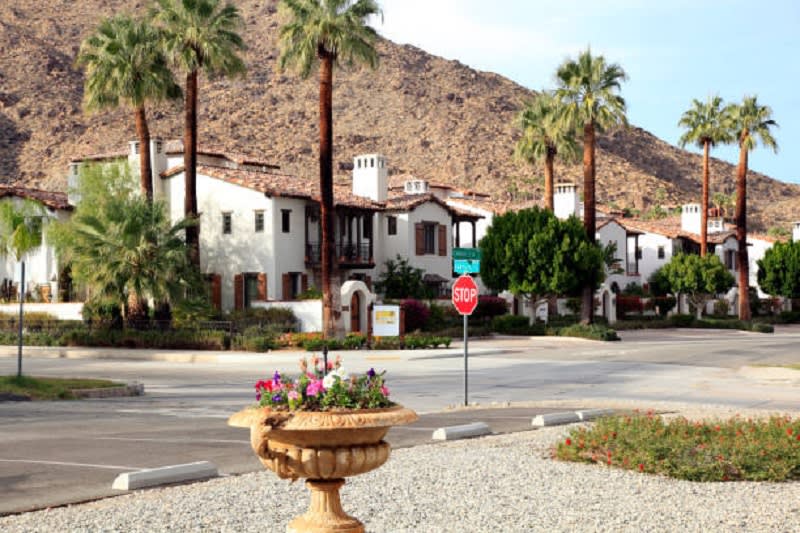 The Palm Springs real estate market
If you're interested in purchasing a luxury Palm Springs home for sale, you should first focus on finding an experienced local real estate agent with whom you enjoy brainstorming. Search for agents with reviews and a reliable track record of assisting clients in luxury transactions. A qualified Palm Springs agent will know the pricing history of each of the city's neighborhoods and the market's pricing history, overall. They should also have personal knowledge of Historic Tennis Club homes, and how to help clients write an offer that will get accepted by the seller.

Start with an online search for agents and, if possible, get references from friends, family, or colleagues who have recently purchased homes in the area. Once you've found your preferred agent, it won't be long until you're enjoying the Palm Springs lifestyle.

While searching for an agent, you should also begin securing your financing for the home. This includes getting preapproved for a loan so that a seller knows your financing is solid and that accepting your offer will lead to a smooth closing.
History
As one of the city's earliest and most recognized luxury neighborhoods, Historic Tennis Club has directly contributed to Palm Springs' reputation for elegance (and extravagance) since it was developed in the 1930s. Along with its close counterpart, The Movie Colony neighborhood, Historic Tennis Club was a reaction to Hollywood stars seeking privacy and playtime outside of Los Angeles.

While The Movie Colony was founded around a chic hotel, the Palm Springs homes in Historic Tennis Club were built around the namesake Palm Springs Tennis Club. And thanks to its celebrity clientele and luxurious surroundings, it's been speculated that the swimming pool at the Palm Springs Tennis Club was the most-photographed and copied pool in the West. Given this iconic status, many of the historic photos of the pool at The Palm Springs Tennis Club still survive today and remain the inspiration for retro pools everywhere.

The modern Palm Springs Tennis Club persists as a world-class resort, featuring its signature tennis courts and pro shop, three pools, five spas, a fitness center, Spencer's Restaurants, and a long list of social activities. Its vacation accommodations for travelers include one and two-bedroom suites, as well as studios. And with scenic views, leisure, and first-class dining all wrapped into one location, it remains one of Palm Springs' most popular venues for weddings.
Famous architecture
As a part of the long list of celebrity-owned luxury homes throughout Palm Springs, there are a plethora of historic buildings in the Historic Tennis Club. Among them is the 1925 O'Donnell House, built for oil magnate Thomas O'Donnell, which resides on a hill overlooking the famed neighborhood.

Historic Tennis Club is also home to a number of small, historic inns, including the ranch-style Casa Cody (named for a relative of Buffalo Bill Cody), the Korakia Pensione, and the Ingleside Inn. There is also The Willows, which, along with Vallauris and the O'Donnell Golf Club, was bought in 2020 by Ron Burkle and is rumored to become a Palm Springs branch of the illustrious Soho House network of private clubs. Each inn offers visitors a clear view into the neighborhood's chic lifestyle while providing lots of comforts as you search for your own piece of Palm Springs real estate.

—

The attractions of Historic Tennis Club are suffused with the incredible atmosphere of this famous desert oasis, as well as the Palm Springs lifestyle that keeps the rich and famous coming back for more. Historic Tennis Club is a short drive from many other desert activities near Palm Springs, including world-class golf courses, festival grounds, and Joshua Tree National Park.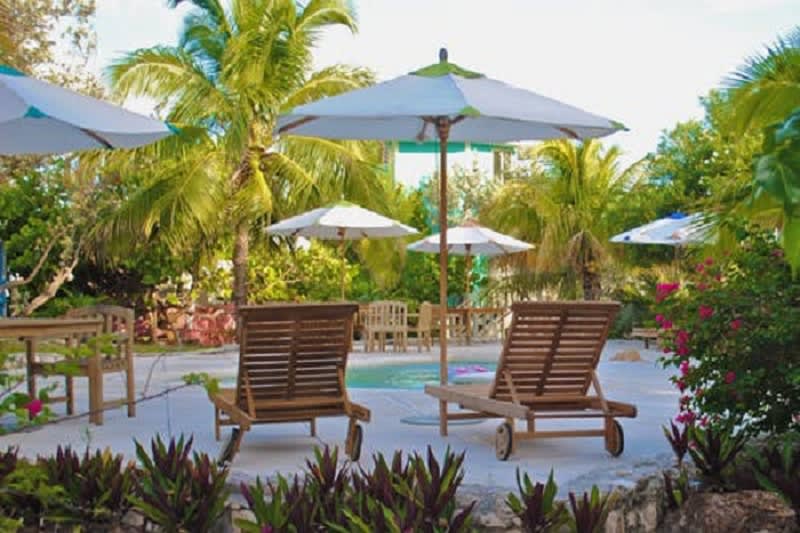 If you plan to buy (or sell!) Palm Springs real estate in Historic Tennis Club or The Movie Colony, let local expert Scott Ehrens be your trusted guide and negotiator for the best luxury real estate Palm Springs has to offer.